Melted cheddar cheese, tangy honey mustard, sweet pear, ripe avocado, crispy bacon, and an over-easy egg between two slices of toasted country bread. The ultimate breakfast experience.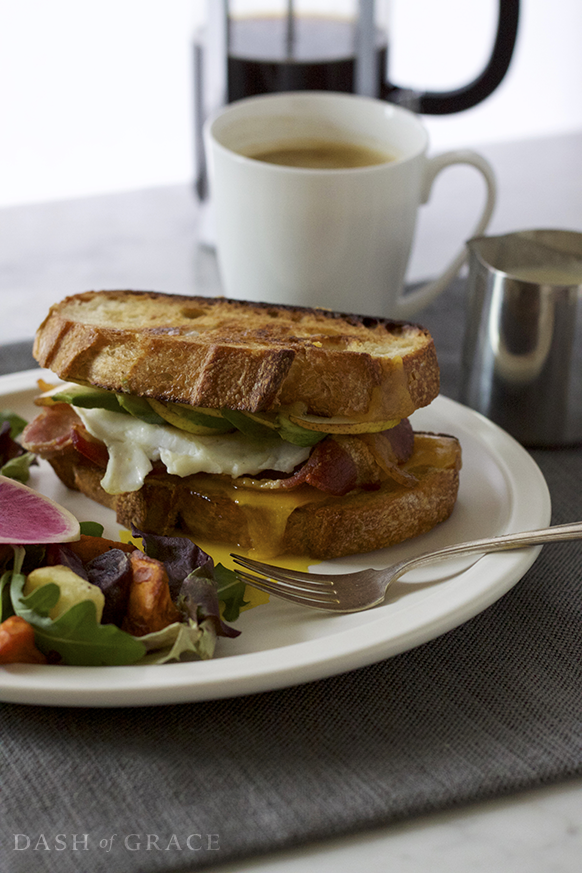 Good morning folks! Rise and shine! We all should be jumping out of bed this morning and running straight to the kitchen because it's National Grilled Cheese Day. So drop whatever you're doing and get your grilled cheese on!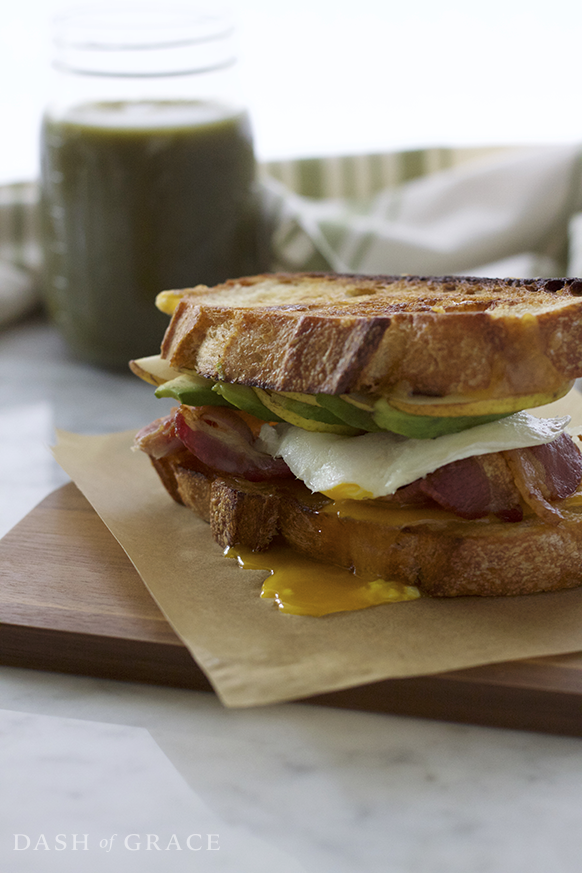 What better way to start the day than with a gooey grilled cheese breakfast sandwich piled high with all the fixin's. Don't have time to celebrate this morning? No problem! Serve up this glorious sandwich tonight for a special "brinner" (breakfast/dinner)!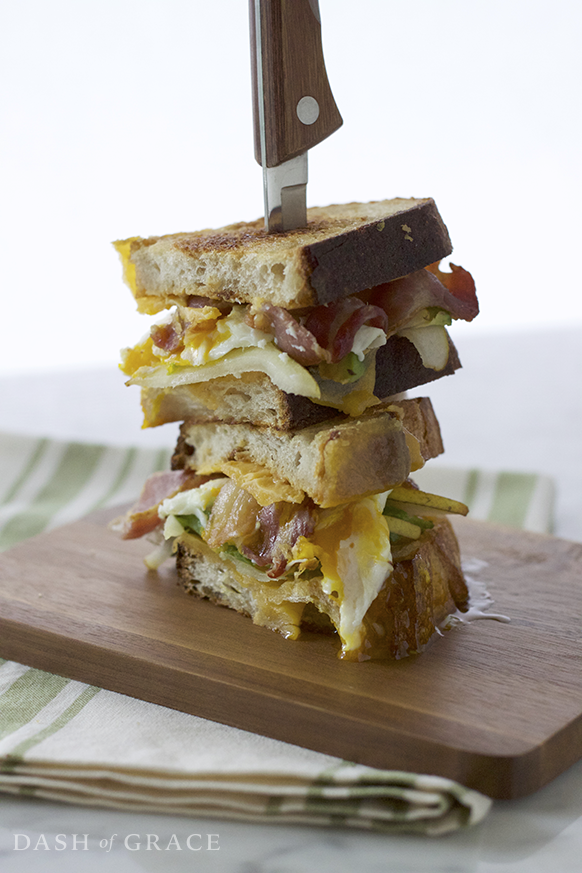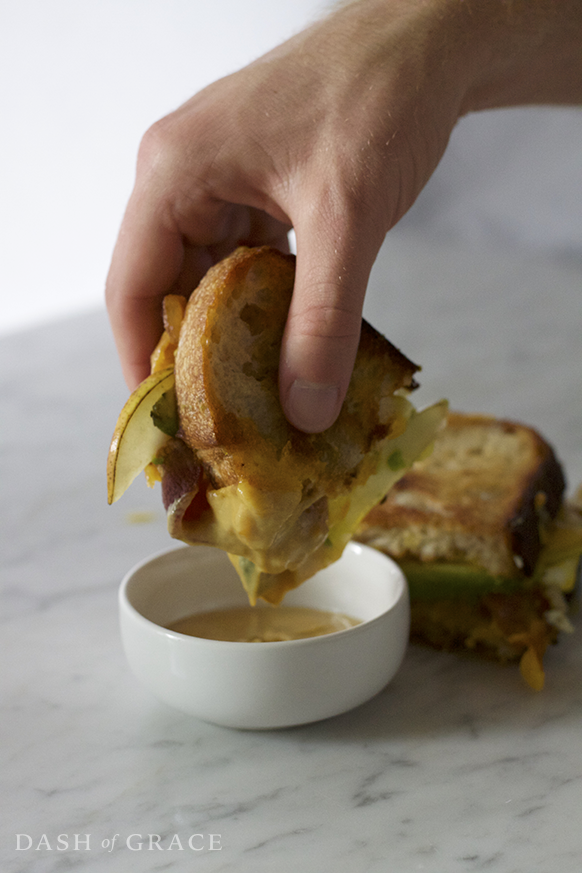 This sandwich is the ideal combination of sweet and salty. The slight tang of the honey mustard, coupled with the sweetness of the pear, and contrasted with the saltiness of the bacon creates the ultimate flavor symphony. You will never look at grilled cheese the same way again!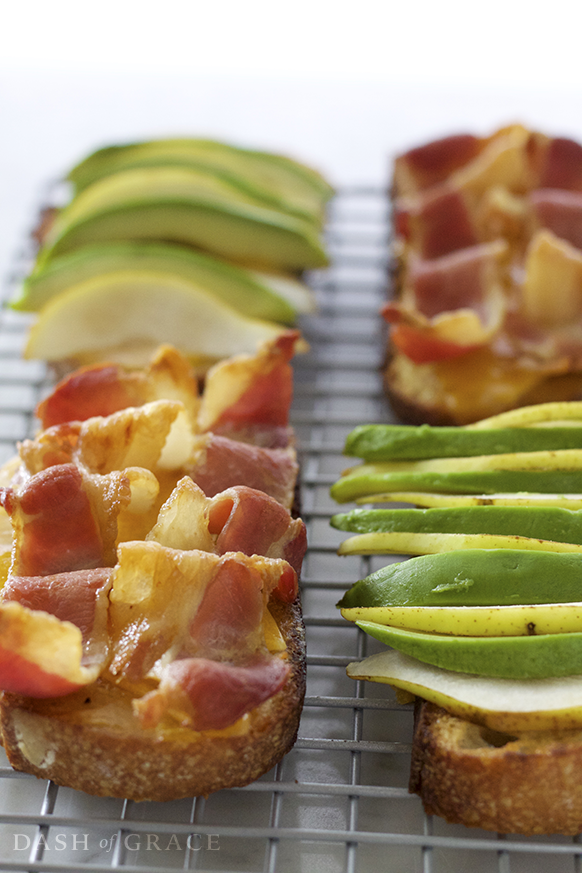 You may not know this about me, but I love to cook! I am constantly sharing my latest baking creations, but I love to experiment with savory food as well. I have been making a variation of this grilled cheese for years and finally got around to tweaking it to "share worthy" perfection.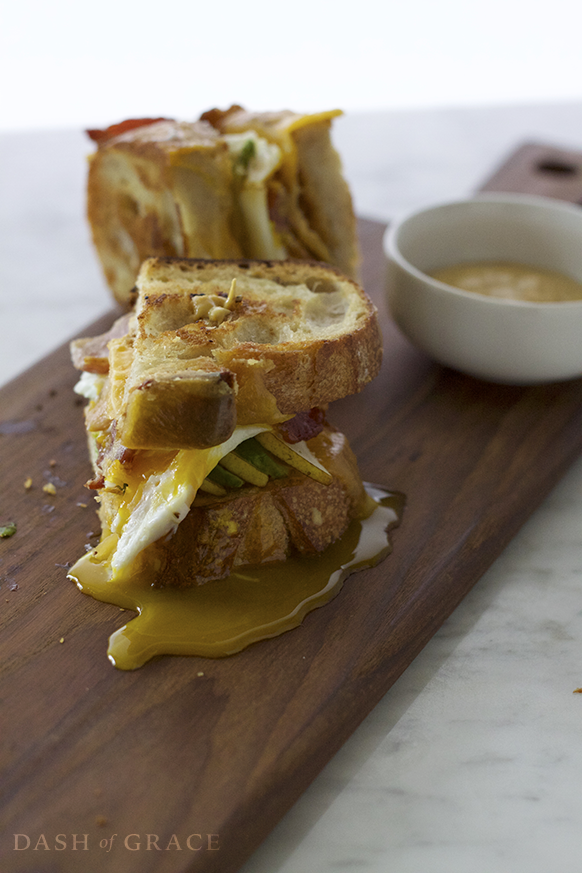 The key element in this sandwich is (you guessed it!) the cheese. Since I began using Tillamook Cheese I have yet to purchase anything else. The flavor and quality is unparalleled. Cheese is something that is either oh-so right, or oh-so wrong. And Tillamook definitely knows how to do dairy right.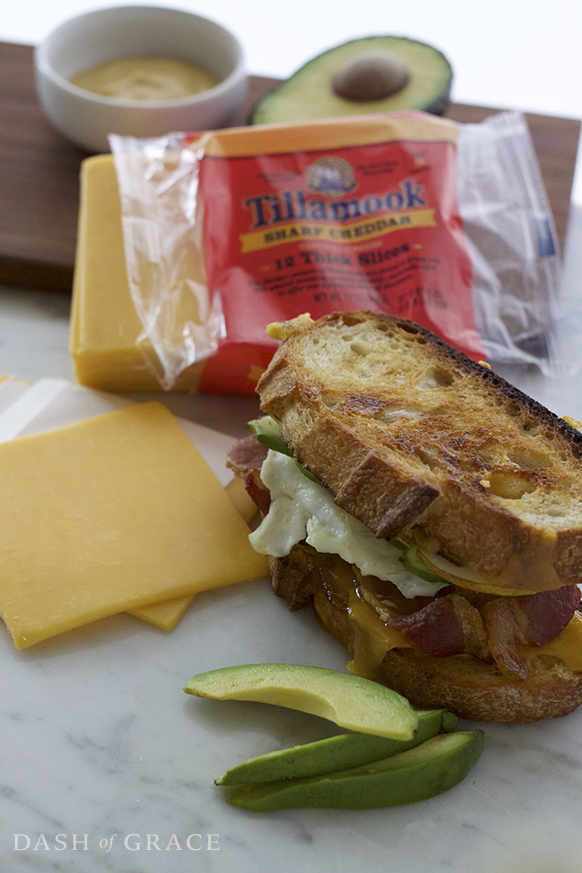 This sandwich is not only easy to make, but uses everyday ingredients and cookware. Just simple ingredients, carefully paired, allowing you to make a gourmet restaurant-style breakfast sandwich from the comfort of your own home!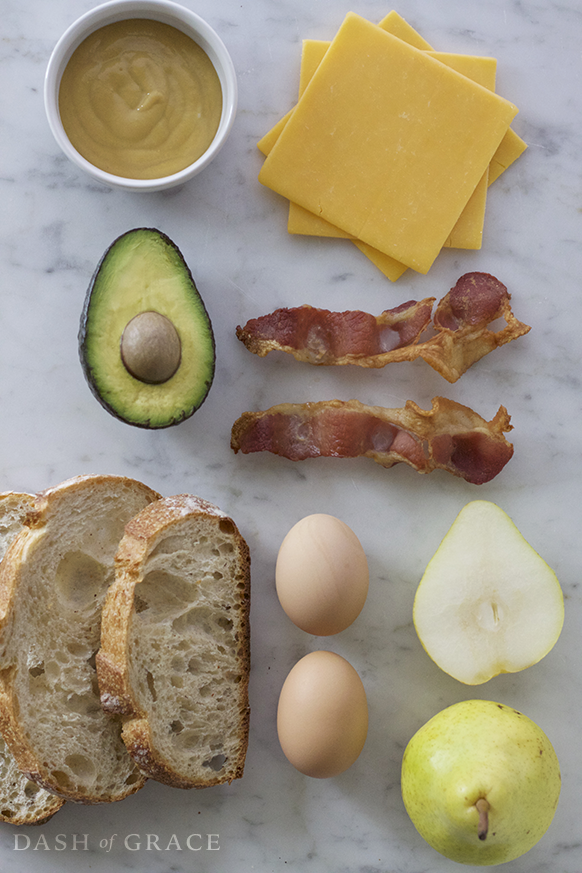 Start with the bacon. Because all good things start with bacon. Seriously, bacon makes everything better. Donuts, hamburgers… you name it. Slap some bacon on it and voila! Instant game changer. So of course I couldn't resist adding some salty, crispy goodness to this recipe. Notice the bacon is baked, not fried. This is actually how most restaurants prepare their bacon! I find this method to be much easier and consistent. Plus, it frees up my hands for preparing the rest of the sandwich. Baking it practically makes it healthy right? *wink,wink*.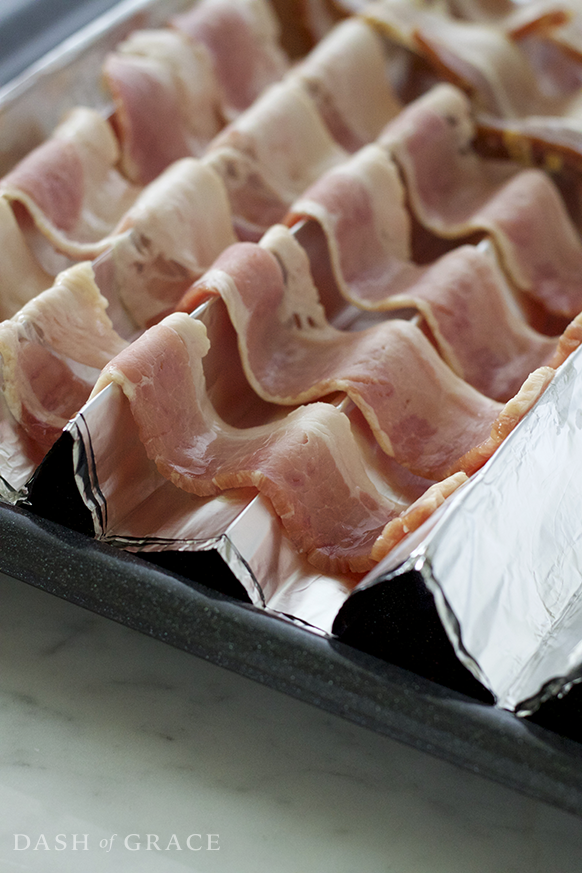 While the bacon is sizzling away in the oven, it's time to get grilling! Butter and toast the bread on both sides to give the sandwich a little extra crisp. Once the bread is nicely toasted on one side, spread some honey mustard on it and start stacking on the cheddar, pear, and avocado.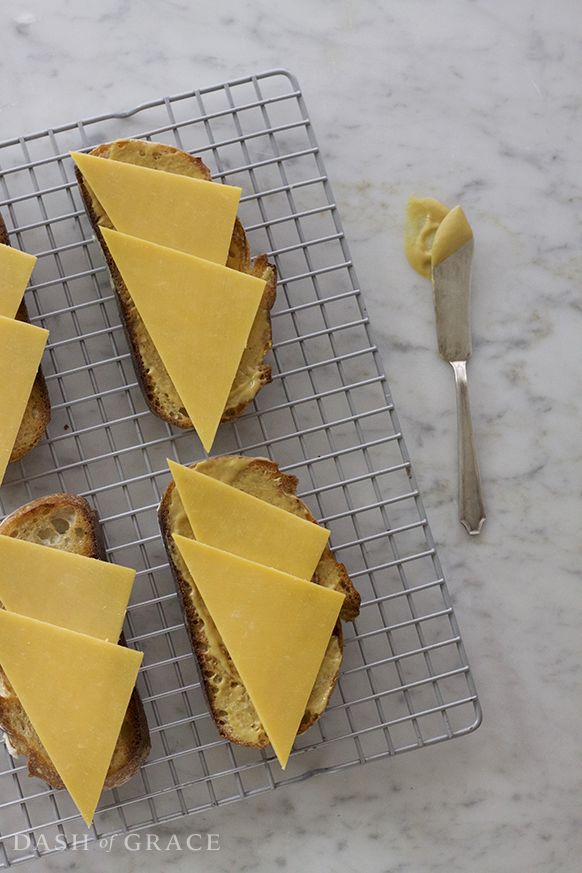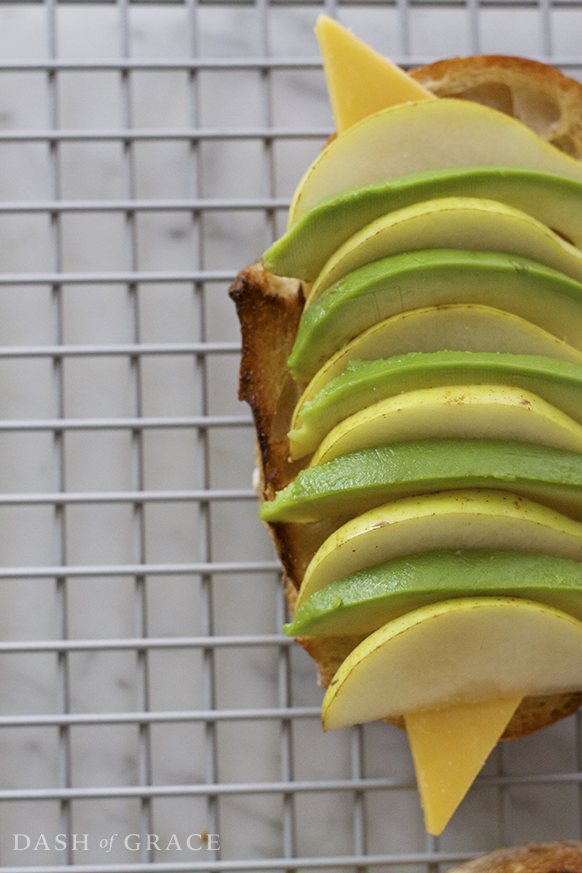 The sandwich cooks slowly, covered, and open-faced. Cooking it with the lid on will soften the pears and allow the flavors to melt together beautifully. Once the sandwich is close to being done, fry the egg to your liking.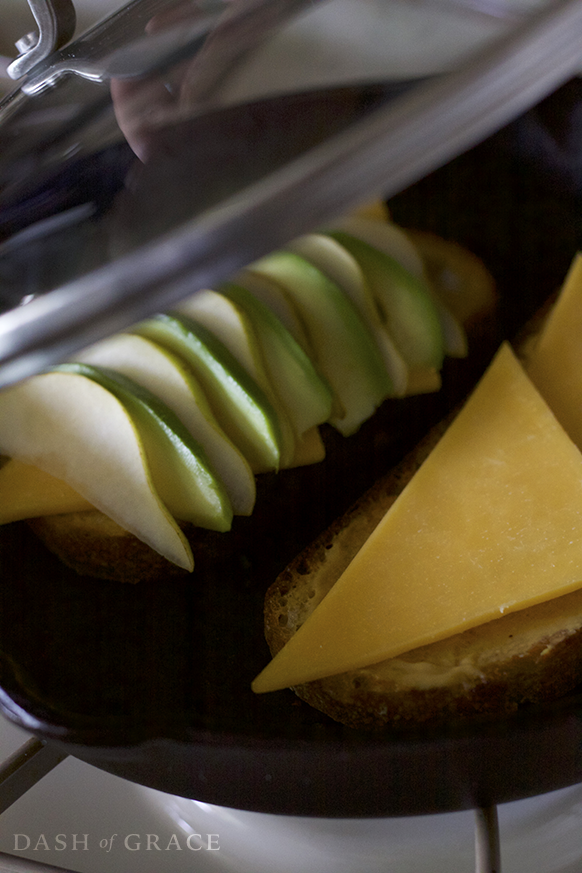 When the cheese is melty and the bottoms of the bread browned, add the bacon and egg before closing the sandwich. Cut in half and enjoy!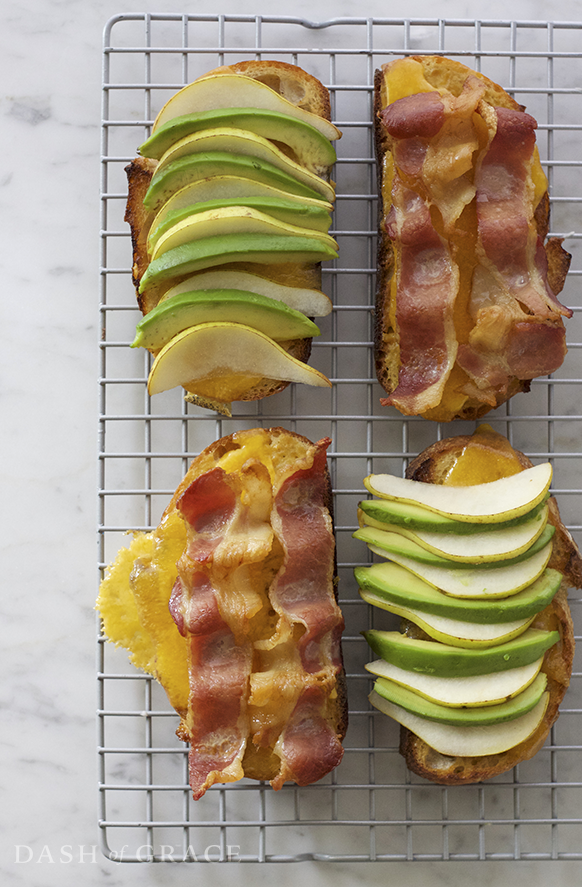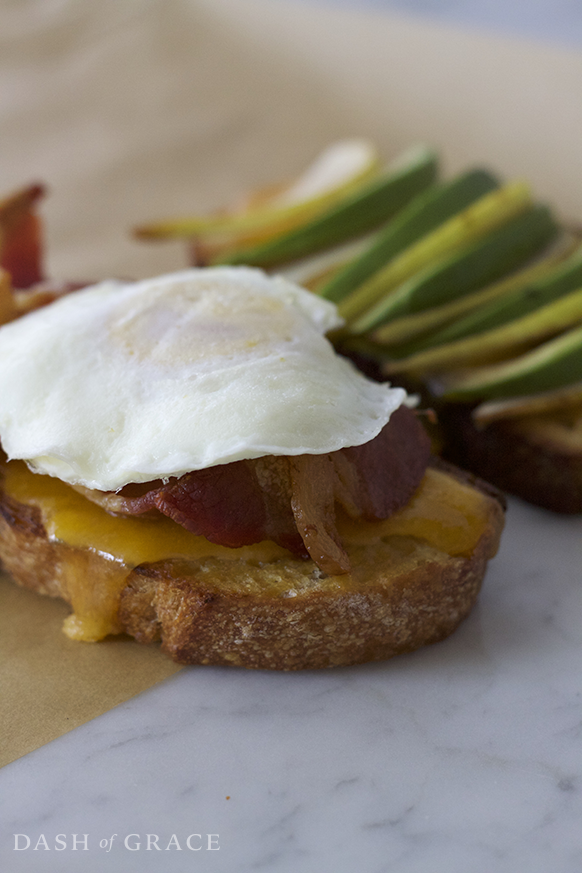 I recommend serving this baby up with roasted potatoes and some fresh, piping hot coffee!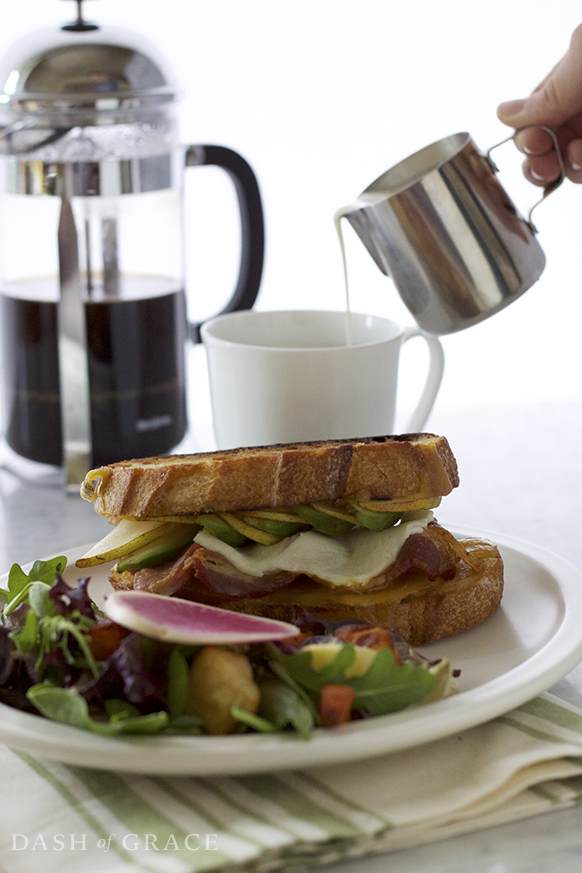 No matter the time of day, this breakfast grilled cheese is egg-cellent! I couldn't resist ending this post with something cheesy.
Happy grilling!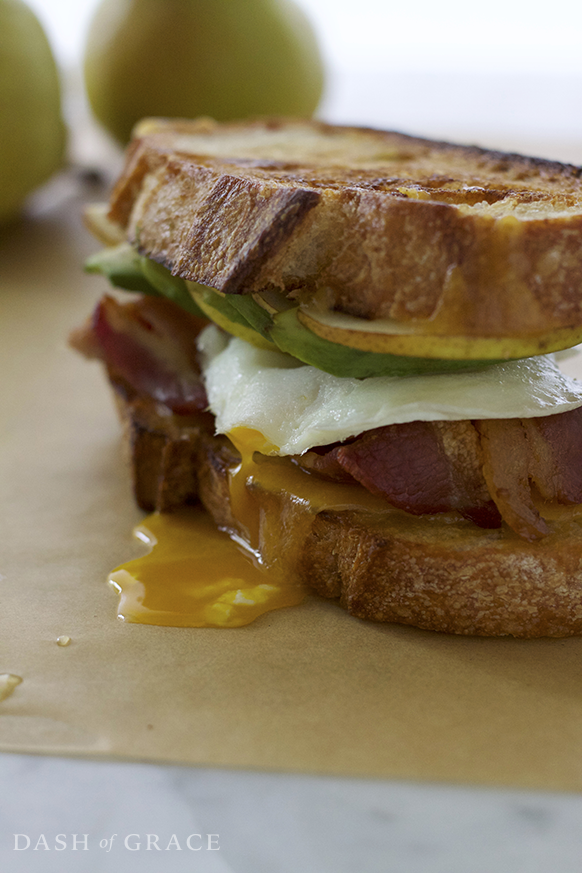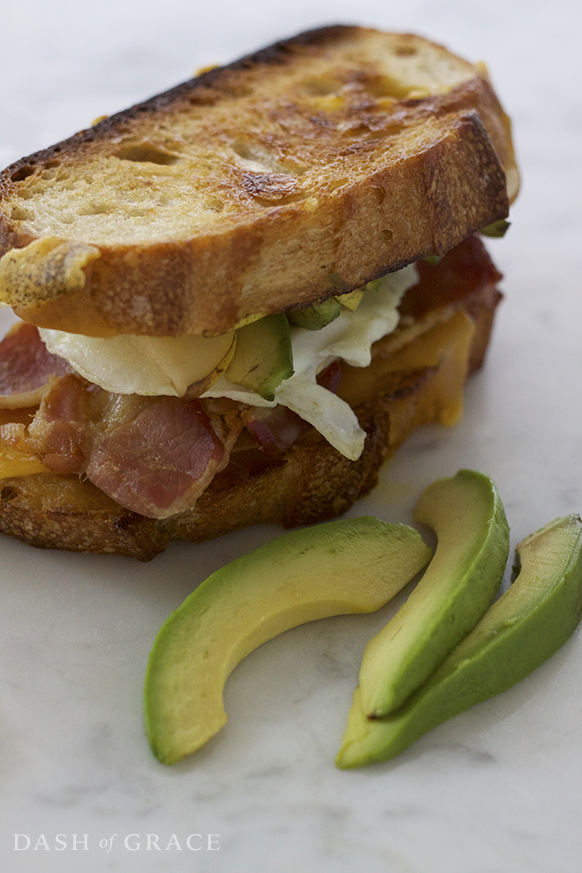 Recipe
Skill level: Easy
Prep time: 5 minutes
Total time: 25 minutes
Yield: 2 sandwiches
Ingredients
4-5 tablespoons Tillamook Salted Butter
4 slices country bread
2 tablespoons honey mustard
4 Tillamook Sharp Cheddar Cheese Slices
1 ripe pear, thinly sliced
1 ripe avocado, sliced
4 strips bacon, thick-sliced
2 eggs (preferably farm fresh)
Salt & pepper
Directions
1. Preheat oven to 375 degrees F. Let bacon sit at room temperature for 15 minutes before starting.
2. For bacon ribbons, begin by folding foil accordion style to make a corrugated tray. Place aluminum tray on slotted broiler pan and lay bacon across foil, following the shape. Cook for 10-15 minutes until brown and crispy. Watch closely at the end to ensure bacon doesn't burn.
3. Heat a skillet over medium heat.
4. Butter bread on both sides. Place bread in hot skillet and toast one side until golden brown. Transfer slices to clean surface and spread browned side with honey mustard before returning to the skillet with mustard side facing up. Turn heat down to low.
5. Place a slice of Tillamook cheese atop each piece of bread, cutting cheese in half diagonally if necessary. Distribute pear and avocado slices between 2 of the slices. Put lid on pan and allow to slowly cook until cheese is melted and bottoms of bread are browned.
6. Meanwhile, heat another pan over medium heat (about 1 minute). Swirl butter around bottom of pan to coat. Crack egg before turning heat down to medium-low. Sprinkle with salt and pepper. When whites are almost completely no longer translucent (about 2 minutes), flip egg and continue cooking to personal preference.
7. Arrange bacon strips atop pear and avocado. Top with fried egg. Take the other piece of bread, cheese side down, and place it on top to close the sandwich. Cut the sandwich in half and serve immediately.
My name is Katie Grace Newman. I am an all-American wife, baker, fashionologist (yes, I made that up), crafter, and lover of my ten-pound shitzu, Zooey…
(Read More)