Sugar, spice, and everything nice.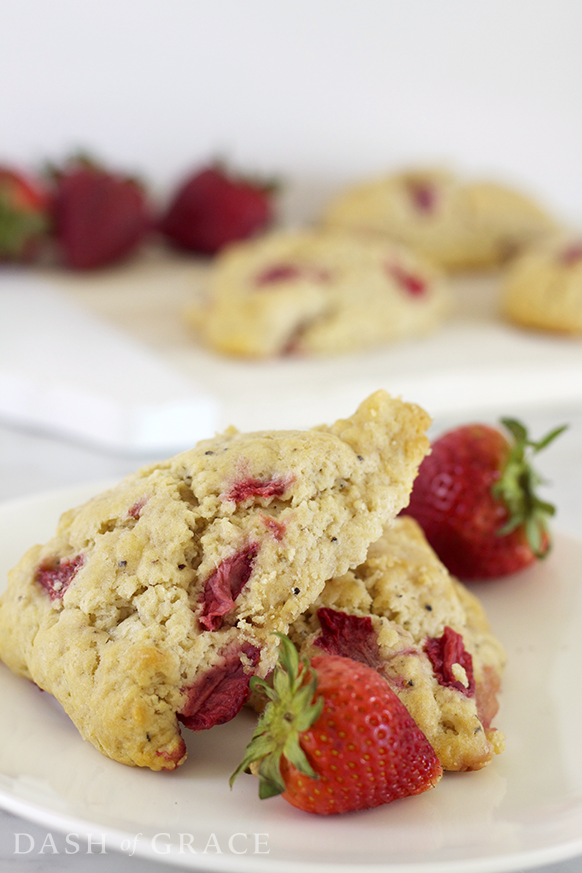 That was my motto as I created this week's recipe.
Spring has sprung, and I for one am a huge fan. A new season, new adventures, and of course new recipes!
A few days ago, while perusing the produce aisle, my eyes landed on some tantalizingly, ruby-colored strawberries. I went over to grab a small basket when I realized that for only two dollars more I could get a package double the size. Who can resist that kind of a bargain? Not this girl.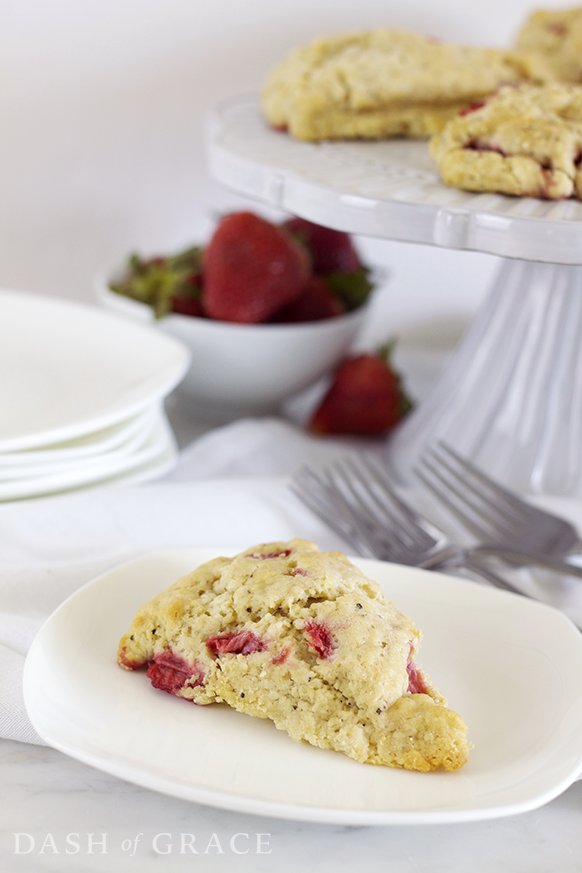 Needless to say, I left the market with more strawberries than my husband and I could possibly consume before they expired. Faced with a dilemma, I knew what I had to do.
Bake…obviously.
I figured it was about time I shared my beloved scone recipe with you all anyways. I wanted to spice it up a bit, so I did, literally. By adding crushed black pepper, I took these scones to the next level.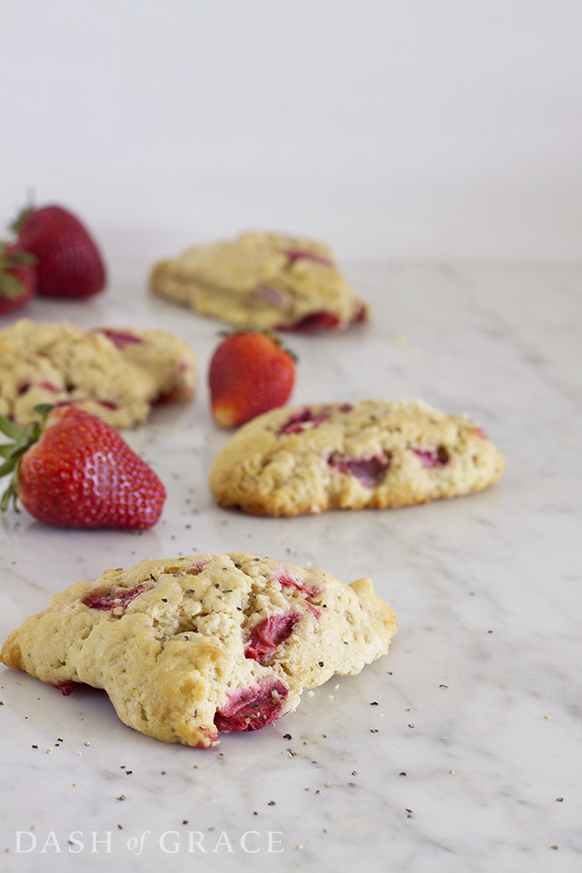 I know what you are thinking… pepper and strawberries? That can't be good. Surprisingly, it's better than good. It's phenomenal!
Actually this very well might be my favorite variation of my scone recipe to date! The pepper is lovely and subtle, so as to not overwhelm your taste buds. It pairs perfectly with the sweetness of the strawberries. The contrast enhances both flavors, giving these scones a truly unique, beautiful taste.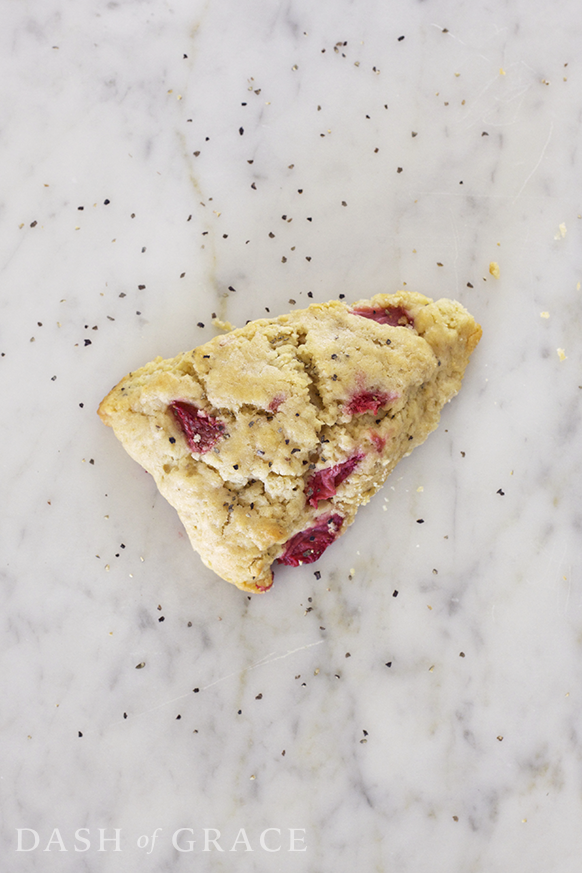 The trick to flaky scones is to keep the butter extremely chilled! I like to pop my butter in the freezer fifteen minutes before starting to ensure it stays very cold throughout the entire process.
While my butter was chilling, I sifted together the dry ingredients. Then I cut in the butter. To make this easier, I first chopped the butter into small cubes. Then I used a pastry cutter to cut the butter in until only pea-size chunks remained.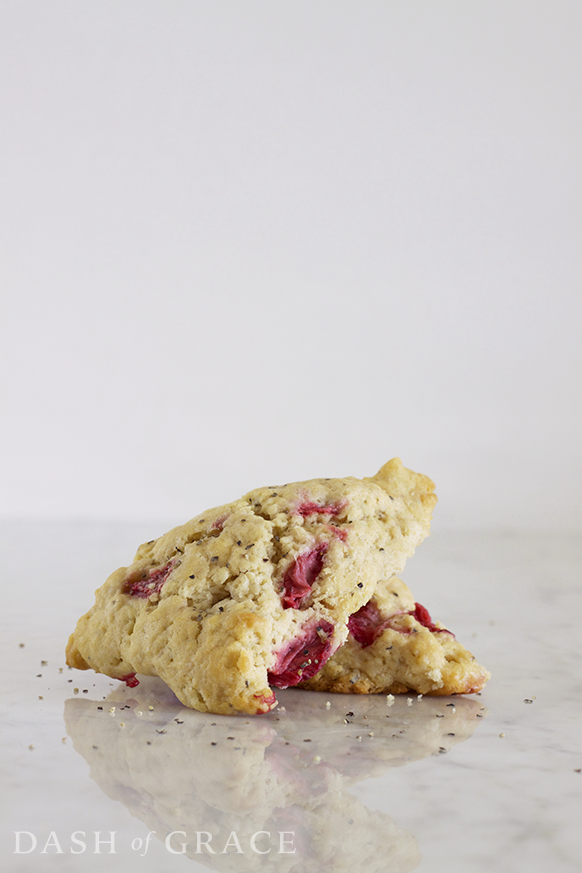 I quickly whisked together the wet ingredients and immediately poured the mixture over the dry ingredients. I stirred just until the mixture comes together, being cautious not to over mix the batter!
Remember to mix quickly so that the butter doesn't have time to melt! When finished mixing there should be visible butter chucks throughout the dough. This will create butter pockets, which is the key to flaky scones.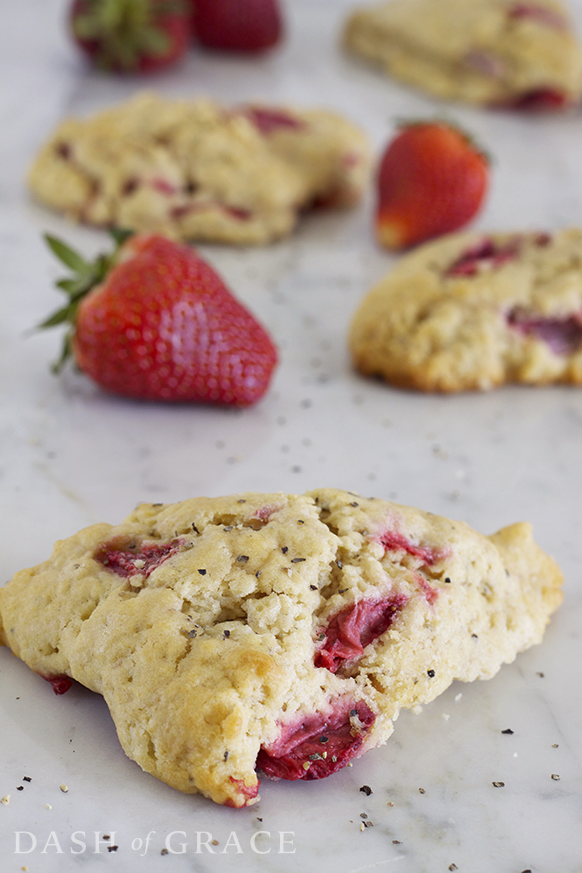 I then gently folded in the strawberries and returned the dough to the fridge to allow the butter to solidify again before baking.
Once chilled, I flattened to dough ball until it was 3/4-inch thick and cut it into 8 triangles. I brushed the tops with additional heavy cream to give them beautiful, glossy tops!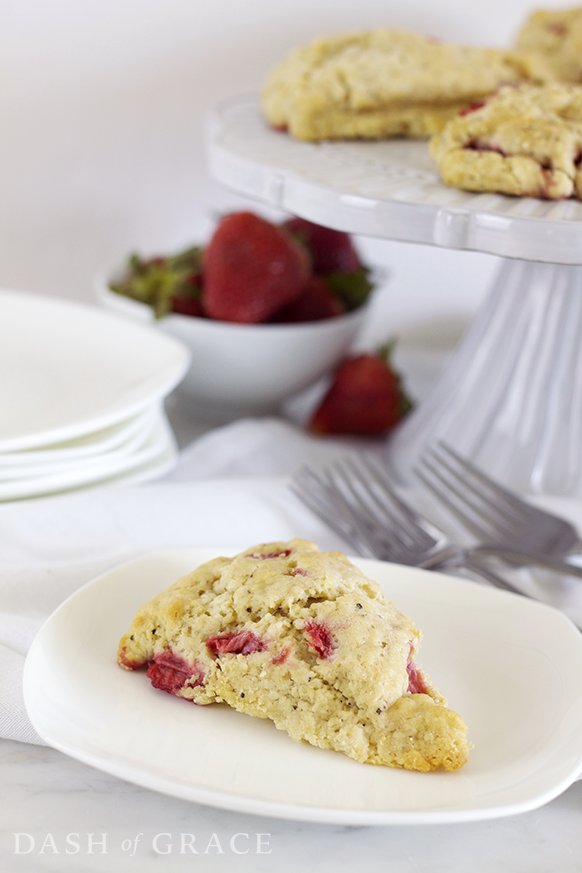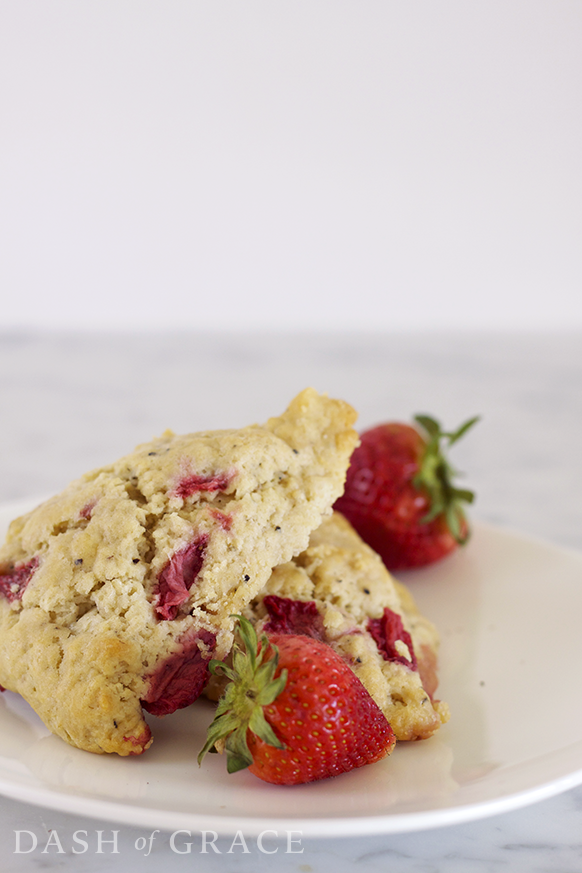 Recipe
Flaky, buttery, coffee shop style scones loaded with fresh strawberries and lightly spiced with a dash of cracked black pepper.
Ingredients
*Yields: 8 scones
1 cup (120 g) all-purpose flour
1 cup (125 g) whole wheat flour
1/3 cup (56 g) granulated sugar
1 tablespoon baking powder
1/2 teaspoon salt
1 teaspoon coarsely cracked black pepper
6 tablespoons unsalted butter, cold and cubed
2 teaspoons vanilla extract
3/4 cup heavy cream, cold
1 large egg
3/4 cup chopped strawberries
Directions
1. Preheat oven to 375 degrees F.
2. In a large bowl combine flours, sugar, baking powder, salt and pepper.
3. Cut in butter with a pasty blender.
4. Whisk together vanilla, heavy cream, and egg. Pour wet ingredients into dry ingredients and stir until mixture comes together.
5. Gently fold in strawberries until evenly distributed. Refrigerate dough for 10 minutes.
6. Place chilled dough onto a lightly floured surface. Roll dough into a ball and pat down until 3/4-inch thick. Cut into 8 triangles and place onto prepared baking sheet. Brush tops with cream.
7. Bake until golden brown, 15-20 minutes. Let cool on baking sheet for 15 minutes before transferring to wire rack to cool completely.